£

12.00 -

£

14.00
On The Road & Unplugged CDs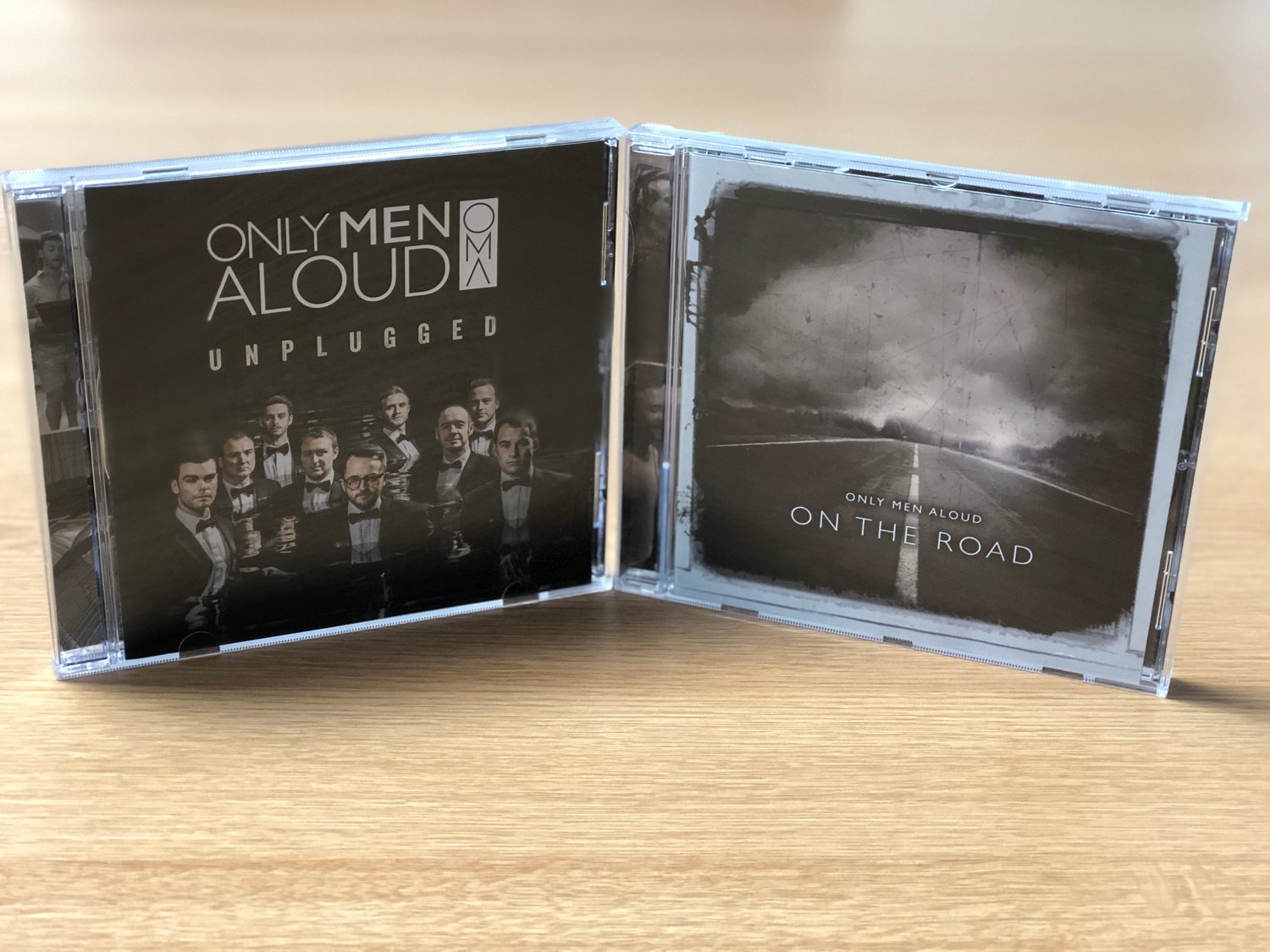 Get your hands on two of Only Men Aloud's back catalogue - Only Men Aloud Unplugged and Only Men Aloud On The Road.
______________________________________________________________
Only Men Aloud Unplugged
We've been very privileged over the years to have worked with some incredible orchestras, amazing bands and had more than our fair share of big production treatment in our live shows.
However, we must confess that some of our most cherished moments of working are those spent in a rehearsal room with just voices, a piano and no amplification. We've often thought how nice it would be to share some of this more intimate style of music-making with an audience and that is why this album has been such a pleasure to make.
This is the Only Men Aloud with no bells and no whistles but, we hope you agree, some beautiful music that ranges from our beloved native Wales with songs like Hiraeth or Pantyfedwen to contemporary classics such as Lennon and McCartney's Blackbird.
You might have heard this music in Only Men Aloud gigs before and in the case of Bridge Over Troubled Water, we've even recorded it before but never quite like this..... this is Only Men Aloud in its purest form and we hope you enjoy the stripped-back approach that is Only Men Aloud Unplugged.
Track Listing
1. Bridge Over Troubled Water
2. Blackbird
3. Tydi A Roddaist
4. In The Mood
5. Hushabye Mountain
6. Pantyfedwen
7. What Shall We Do With The Drunken Sailor
8. Hiraeth
9. Moon River
10. Diamonds Are Forever
______________________________________________________________
Only Men Aloud On The Road
Only Men Aloud On The Road is the group's 5th studio album.
On The Road is a very special album containing arrangements of some of the greatest songs from the 1960s, right up to the present day.
"The eight singers have the vocal power to match any male voice choir and the confidence, and moves, to beat any boyband at their own game." Daily Post 2015.
Track Listings
1. Ticket To Ride
2. Mr Blue Sky
3. Summer Breeze
4. Happy Together
5. Summer Sun
6. You're the Voice
7. Something in the Air
8. Wichita Lineman
9. Lonely Boy
10. I Still Haven't Found What I'm Looking For
11. I Should Be So Lucky